Top Selling Osprey Scopes In 2021 So Far:
There are so many options for Osprey scopes and accessories. New products come out regularly and different guns and calibers come in and out of favor. You may want a compact scope or be searching for the best priced tactical scopes. There is also no counting for personal preference, you may only shoot with 1-6 scopes while other people will only shoot with their 1000 yard scope. The following list of Osprey Scopes is the top five most purchased optics in 2021. Some are tactical scopes, while others are popular as AR optics. This by no means is a definitive list of Osprey Globals best scopes but more an idea of what is popular right now in July 2021.
Number one rated Osprey Scope: The Compact Scope.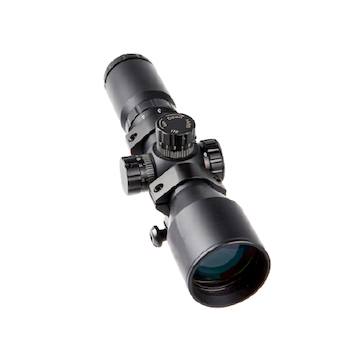 Number two rated Osprey Scope: The 1000 yard scope. ( 10-40x50 MDG/IRF )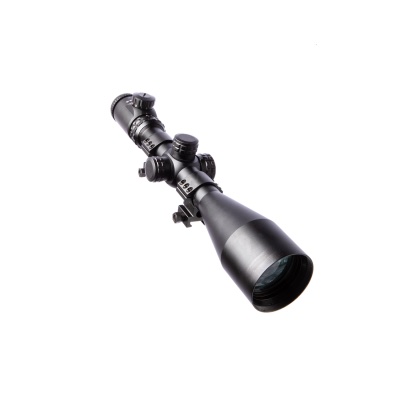 Number three rated Osprey Scope: The 1-6 scope.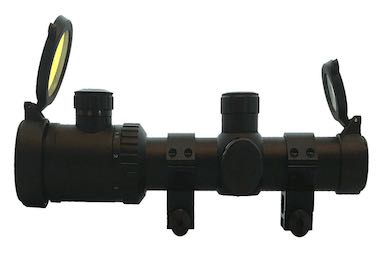 Number four rated Osprey Scope: The elite series 4-16x50 tactical scope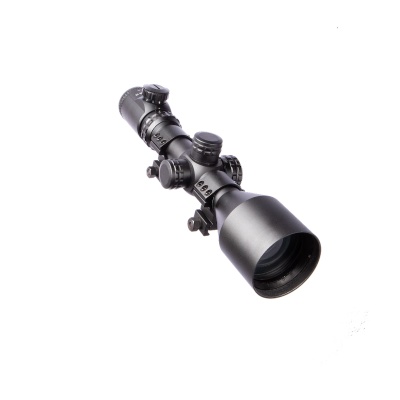 Number five rated Osprey Scope: The First Focal Plane 3-30 Tactical Scope.

Osprey Scopes all time best seller is far and away the compact 3-9x42MDG/IRF. It has a large eye relief almost like a pistol scope. It is also short and compact making it perfect for an AR optic. This is often the first osprey scope our customers experience, either at a show or on a friend's AR. It has clarity, speed and comfort which makes this one of Osprey GLobals most popular tactical scopes. There is zero surprise that this scope has been the most purchased AR optic from Osprey Global yet again.
#2: Osprey scopes 1000 yard scope: Osprey Global 10-40x50 MDG/IRF.
Osprey scopes original 1000 yard scope. The Osprey scope 10-40x50 MDG/IRF has been a staple of the Osprey scope range for over 8 years now and it is the longest range tactical scope in the signature range. If you want a 1000 yard scope and beyond it will get you on target every time but is relatively inexpensive. The turrets are ⅛ inch so you can do precision shooting at any distance. The main drawback of the 10-40x50 Osprey scope is that it is difficult to get on target quickly. You wouldn't call it a tactical scope, but for medium to long range targets and hunting it is some of the best value you will get in relation to the results you recieve. Not popular with AR platforms but ever since the 6.5 creedmoor round has become popular in 2021, the popularity of this 1000 yard scope has also grown in popularity and we can see why.
Another all time favourite Osprey Scope is the 1-6 scope. It can do so much as a tactical scope but it is also very compact and lite. The true one power optic is perfect for three gun competition, hog hunting and CQB situations. The competition turrets make sighting in a simple affair ( Esp if using a bore sight). Having the 1-6 scope in the top five is no surprise considering the influx of AR platforms and the surge in the need for tactical scopes.
# 4 Osprey Scope for Hunting : Ospreys elite series 4-16x56 MDG
This is the most popular hunting scope with Osprey Global right now. The elite series 4-16x56 MDG is phenomenal in low light considering it has the 56 mm objective and the patent design that makes efficient use of the available light. You rarely need any more magnification than the top magnification of 16 power unless hunting elk or other big game. The low power of 4 helps you retain it as a tactical scope. Mix the four power and Osprey Globals famous eye relief with an angry hog and you will get be able to get on target quick….Hopefully
If you want to dedicate to targets and long range shooting more and more people are converting to First Focal Plane. The easiest way to explain the First Focal Plane is that as you zoom out and your image gets bigger, your reticle will also get bigger in proportion to the target. This means that you do not have to re do your math and can use the same holdovers and drop calculations because the reticle is in the same spot in regards to the target.
Osprey Scopes 3-30 is a dream to shoot. It has a large magnification range so you can be comfortable on any target range from 50 to 1500 yards. The First Focal Plane is a really fun style of shooting that helps you really understand what's happening with your reticle and bullet. The 3-30 has a 35 mm tube coupled with the 56 mm objective so the light gathering and clarity at any distance is truly crystal clear. It is also equipped with Pop-And-Lock turrets and definite audible clicks making adjustments simple and precise.
Osprey Scopes : Built to Last.
All of the above optics have laser etched reticles and the glass is held in with Loc-Tite epoxy. This means that all the osprey scopes listed are fifty cal rated. The 1-6 scope all the way through to the 10-40x50 MDG/IRF scopes are built to take abuse and punishment and come back on target.
The Osprey Global Glass:
Osprey use the multi coated HOYA lenses in all of the above optics. From tactical scopes to compact optics, they all have the same high quality glass. It is also multi coated which means it will transition the light efficiently. This is why Osprey Scopes perform so well in a low lit situation.
First Focal Plane vs Second Focal Plane:
Osprey scopes come in both first focal plane and second focal plane. Most people are used to the second focal plane but more and more people are seeing the benefits of first focal plane. It reduces the amount of math you have to do for when you are shooting at a distance that requires drop calculation and a steady hand. If you want to get into long range shooting maybe check out this article on breathing techniques for long range shooting.
Scope Mounts and Attachments:
All of the above Osprey scopes come with mounting brackets that are easy to attach to various rail systems. All of the optics also come with dust covers to protect the glass from the elements. All the glass to air surfaces are protected with an anti scratch coating.
Osprey Scope Illuminated reticles.
All the osprey scopes that made the top five list of 2021 have illuminated reticles. You can choose between red green or blue with the twist of a knob. Green and red are excellent for hunting with a hog light while blue is popular amongst people on the color blind spectrum. To learn more about why illuminated reticles are useful take a look at this article "Illumintaed reticles; Are they necessary"
Conclusion on Osprey Globals top five riflescopes of 2021:
All of the osprey scopes that made the top five of 2021 are tried and true riflescopes. If you are after a tactical scope then the 1-6 scope and the compact 3-9x42IRF/MDG are excellent choices due to their speed and agility and the fact that they are two of Ospreys most compact scope. The elite 4-16x56 is our top of the range hunting riflescope while if you are trying to reach out and touch someone the 10-40x50MDG/IRF and the 3-30 FFP cannot be dismissed.
As usual it comes down to personal preference and what exactly you want to do with your Osprey Scope. Figure out if you want a 1000 yard scope or a tactical scope and figure out what you are going to be aiming at. Everything on this list is a top seller for a reason.